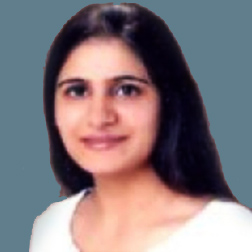 Profile Description
Dr. Manu Rathee is presently working as Senior Professor; Head of Department, Prosthodontics at Post Graduate Institute of Dental Sciences, Pandit Bhagwat Dayal Sharma University of Health Sciences, Rohtak, Haryana, India. She did her Bachelor of Dental Surgery in 1996 and won medals during graduation. She did her Master of Dental Surgery in 2001, Diplomate of National Boards in 2004 and Master of Business Administration (Hospital Management) in 2014.
She is Chair, Board of Geriatric Dentistry, Federation of Special Care dentistry. She has conducted research, published scientific papers, and won award for presentation in the field of Geriatric Dentistry. She is President, Indian Prosthodontic Society Haryana State Branch, Chairperson for Board of Post Graduate Studies, Health University, Haryana. She has served as Member, Court of Health University, Haryana and Executive Council, Indian Prosthodontic Society and Founder President, IPS Haryana State Branch. She is a Member of National Academy of Medical Sciences, India, Fellow of the International College of Dentists, Fellow of Pierre Fauchard Academy, Member of Geriatric Society of India, and dozens of professional associations.
She is a Diplomate of World Congress for Oral Implantology and recognized Post Graduate Teacher and has guided postgraduates for past more than 17 years. She is the Associate Editor, The Journal of Indian Prosthodontic Society, Member, Editorial Board of pubmed indexed journals and reviewer for national and international Dental and Medical Journals. She is the Incharge, CDE Program at PGIDS. She is on the panel of examiners for undergraduate, postgraduate courses, Ph. D and Outside Expert for various universities.
She is Co-Chairperson, Dental Technical Committee, NABH, Quality Council of India. She is a certified Assessor for National Accreditation Board for Hospital and Healthcare Providers. She has been invited as Guest Speaker and Keynote Speaker at national and international scientific events. She has presented and guided over 100 papers at national and international conferences and has Chaired over 70 Scientific Sessions in national conferences. She has participated in over 200 conferences. She is on the Editorial Board and Reviewers Board of many journals has more than 250 publications in various esteemed peer reviewed national and international journals.