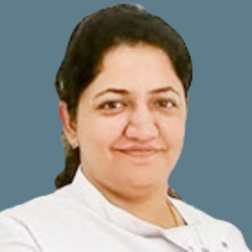 MDS (Pediatric Dentistry),
M.Sc (Child Psychology),
PDCR, MNAMS
Profile Description
Dr. Gayatri Moghe (MDS, M.Sc, and PDCR) is a paediatric dentist by training. She has graduated with honours from the prestigious Christian Medical College, Ludhiana, India.
She has further trained in Child Psychology, Counselling and Psychotherapy, holds a Diploma in Clinical Research, and is a firm believer in holistic child health. She has a special interest in paediatric orthodontics and surgery. She volunteers her time and professional services with three cleft and craniofacial teams , who care for children born with defects of the head and neck region. She has received extensive training in dentistry for pediatric sleep disorders.
With work experience at several prestigious dental schools across India, Dr. Gayatri has been working towards filling the lacunae of trained dental health specialists in multidisciplinary teams.
As a long standing member of The Indian Society for cleft lip palate craniofacial anomalies (ISCLPCA) and the American Cleft Palate Craniofacial Association, she is qualified to handle dental problems of children born with hare lips and cleft palates. She has also been an invited speaker at many state /national level meetings and helps graduate students deal with craniofacial conditions. With national and international awards and several publications to her credit , Dr. Gayatri co-ordinates and performs complete oral care for children from birth to 18 years of age .She keeps herself updated with the state of the science technology in dentistry and cleft care by regularly attending and contributing to national and international seminars.She is associated with Nayi Disha,an online resource centre for persons with special needs and provides pro- bono assistance with curating content regarding dental concerns in those with special needs.