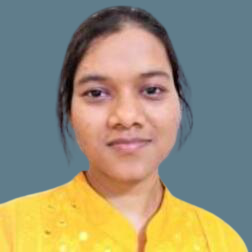 Profile Description
Dr. Mumtahina Obaid; the lecturer of Oral and Maxillofacial Surgery in Mandy Dental College at the University of Dhaka, Bangladesh. She is simultaneously a Dentist, a public health specialist, and researcher.
She graduated with a Bachelor of Dental Surgery from the University of Dhaka in the year of 2017. She pursued her post-graduation degree in Masters of Science in Global Health Risk Management and Hygiene Policies, under the Department of Medicine at Rhenish Friedrich Wilhelm University of Bonn, Germany in 2021. With full of enthusiasm, she is working as an active member of INGO named "Health Water Life", Hollywood, USA.
As a researcher, she is working in Maternal and Child Health in the ruralbased areas in South Asian countries. Besides environmental science along with Mother and Child health, her dedication also precisely follows Autism where patients from Bangladesh are severely underprivileged in special care. She is solicitous to write Articles on health service deprivation and inequality often and working on research publications.