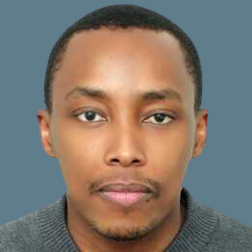 Profile Description
Dr. Nicholas Gichu is specialized in Paediatric Dentistry in 2009. He did his undergraduate studies in Dental Surgery and postgraduate studies in Paediatric Dentistry at the University of Nairobi. He is currently the Head of Department of Paediatric Dentistry and Orthodontics at Nakuru Level 5 Hospital. He serves as Consultant Paediatric Dentist in both private and public sector. He has an interest in Special Care Dentistry with an affinity towards patients with Autism. He performs numerous Full mouth restorations under G.A and also practices Nitrous Oxide Sedation having completed a course at the Hebrew University in 2019. He was also re- certified by UK National Council for European Advanced Life Support in 2021.
He has also served as the Chairman of Kenya Association of Paediatric Dentists, having also served as a Treasurer since inception and is one of its founder members. During his tenure as Chairman he was instrumental in building a long lasting relationship with the International Association of Paediatric Dentistry. Together they organized the first "Teach The Teachers" workshop in Nairobi, Kenya which was the first activity in Africa of that kind. Thereafter, the 2 nd Regional I.A.P.D conference in Africa was organized in Nairobi through his efforts. He is also in the Membership Committee of IAPD.
He has been a part-time lecturer in Kenya and in Uganda and has been supervising undergraduate students in their research. Has been passionate about mentoring undergraduate dental students and dental interns, and is currently working on the development of a Mentorship programme.