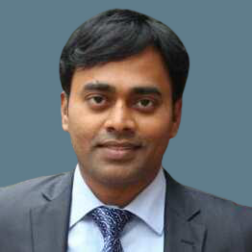 Dr. Sreekanth Kumar Mallineni
BDS, PGDip HP, MDS,
AdvDipDSPaediatrDent, FICD
Profile Description
Prof. Sreekanth Kumar Mallineni received his dental degree from Narayana Dental College and Hospital in India. He went to the most prestigious school in the world, the University of Hong Kong, to get his master's degree in pediatric dentistry. He has won many awards, such as the Young Pedodontist Researcher Award (2017), Academician of the Year (2017), Outstanding Dentist of the Year (2018) (judges), Young Researcher in Pediatric Dentistry (2020), and many more.
Prof. Mallineni has published a number of articles in peer-reviewed journals. He also serves as an associate, topical, and guest editor for various prestigious healthcare journals. He has earned a sizable amount of research funding in the field of pediatric dentistry. He has given numerous talks on various stages all around the world. Prof. Mallineni conducts research methodology, oral health promotion, sedation (inhalation), and special care dental workshops.
Prof. Mallineni is a pediatric dentistry registrar at the Dr. Sulaiman Al Habib Hospital in Riyadh, Saudi Arabia. He is also a research scholar at Tohoku University's Liaison Center for Innovative Dentistry Graduate School of Dentistry and adjunct faculty at Saveetha University in Madras, Tamil Nadu, India. In addition, he was a world-class visiting professor at the University of Sumatera Utara in Indonesia. Dental abnormalities, pain management, special care dentistry, hospital dentistry, and dental materials are some of Prof. Mallineni's scientific interests. In his view, prevention is always the most cost-effective and least disruptive tactic.