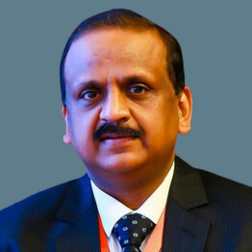 Dr. Virinder Goyal
MDS, MFDS, RCPS (Glasgow)
Profile Description
Dr. Virinder Goyal earned graduation degree in the year 1993 from Government Dental College, Patiala and further completed with a masters degree in the specialty of Pedodontics from Punjab Government Dental college in 1996. In addition, he possesses Membership of The Faculty of Dental surgeons, Royal College of Physicians and Surgeons, Glasgow.
A strong advocate of imparting knowledge, he started his academic career from Dashmesh Dental college, Faridkot and worked for about 23 years in the same institute from senior lecturer to professor. He is currently working as Head and Professor in the Department of Pediatric and preventive Dentistry in Guru Nanak Dev Dental College and Research institute, sunam and also is an Adjunct faculty for DY Patil Denatkl College, Pune.
His professional interests focus on research and writing and is an author of various research papers and books as he is skilled in writing, publishing and teaching on global level. He is an active member of Education Committee, International Association of Pediatric Dentistry. Also, is a board member of Pediatric Dentistry Association of Asia. His dynamic personality, hard working attitude and leadership qualities were acknowledged time and again as he was an elected Past President as well as Past General Secretory of Indian Society of Pedodontics and Preventive Dentistry, and currently is working as President of South Asian Association of Pediatric Dentistry.
Confident and pragmatic speaker, Dr Virinder Goyal has been an active participant in speaking at various national and international platforms. He imparts skill and knowledge in children with a smile and guides them in understanding this profession and skill of pediatric dentistry.