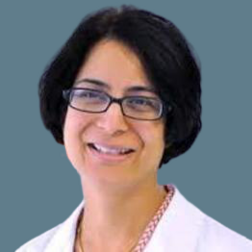 Dr. Puja Grover Kapoor
M.B.B.S., D.N.B.(Pediatrics)
Profile Description
Dr. Puja Grover Kapoor is a Consultant Pediatric Neurologist, at Rainbow Children Hospital, Delhi and Paras Hospital, Gurgaon. Previously she was the Senior Consultant Pediatric Neurologist at Artemis Hospital, Gurgaon. Academically, Dr. Puja Kapoor has done Fellowship in Pediatric Neurology from Jaslok Hospital, Mumbai and Fellowship in Electrophysiology from Cleveland, U.S.A., after her D.N.B. in Pediatrics from Choithram Hospital, Indore.
She has six publications to her name published in national and international journals. She is the reviewer of the indexed journal "Indian Pediatrics". She has won the scholarship for higher studies from Tata Trust, and Bombay Hospital, Mumbai.
She is the Cofounder and Director of CONTINUA KIDS, which stands for Centre Of Neuro Therapy In Uniquely Abled Kids. Established in 2016, this therapeutic centre has catered to the needs of 7000 plus special needs children. CONTINUA KIDS has 9 branches in Delhi, NCR and plans to spread till every special needs kid needs are met with. The mission of CONTINUA is to be a "Social Equaliser" and nurture the latent talents of the special needs children.
She is attached to various NGO's like Khushboo Welfare Society, and supporting children of special needs. She has special interest in developmental disorders like autism and attention deficit hyperactivity disorder (ADHD) and is dedicately working for the inclusiveness of these children.