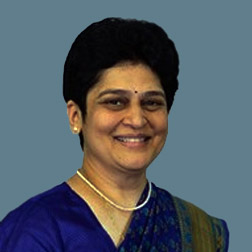 Profile Description
Dr. Smita Athavale has completed BDS & MDS Prosthodontics from Nair Hospital Dental College, Mumbai, India.
She has 22 years of teaching experience & has worked as Professor, P.G. Guide & Ph.D. teacher in DY Patil dental college, Pune, India. Since 1998, she has been in private practice restricted to Prosthodontics -"Dentofacial Rehab" – in Pune. She is a Consultant Maxillofacial Prosthodontist, Geriatric Dentist &founder member of the cleft care centre in Deenanath Mangeshkar Hospital & research centre, Pune, India. She is a Member of the Editorial board – JIPS. She is a founder & EC member of IPS Pune branch. She is Joint Secretary & life member of the Geriatric Society of India – Pune chapter. She has completed a certification course in 'Geriatric medicine' conducted by the Geriatric society of India. She is a life member of the Federation of Special Care Dentistry (FSCD), iADH, Indian Society of Oral Implantology (ISOI), Indian Society of Periodontology, Restorative Dentistry & Prosthodontics (ISPRP). She is an active member & has served as an office bearer of the Rotary Club of Poona West since 1999.
She has had Scientific papers published in national & international journals & has been a guest/keynote speaker at national & international conferences.