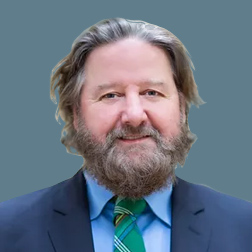 Prof. Colman McGrath
BA BDentSc DDPHRCS MSc FDSRCS,
FFDRCSI MEd PhD FFPH FICD,
Profile Description
Prof. Colman McGrath is a Clinical Professor in Dental Public Health at the Faculty of Dentistry, the University of Hong Kong. His research interest is in Patient Reported Outcome Measures (PROMS) and he has published over 200 papers and has an h-index of over 50. He has conducted numerous population-wide epidemiological surveys and 20 clinical trials with a specific focus of 'PROMs' as an outcome measure.
He is passionate about 'teaching & learning' and is an advocate of Problem Based Learning (PBL). He editor of the book 'Problem-Based Learning in in Clinical Education (Springer, 2008)' and contributes regularly to the scholarship of teaching & learning.
His clinical interest is in the management of people with physical, medical, intellectual, mental, emotional and social impairments. He has been working with medical compromised patients (stroke survivors in conjunction with the Tung Wah Group of Hospitals); social excluded groups (homeless, refugees, and drugs addicts in rehabilitation, in conjunction with various NGOs), and those with developmental disorders (Autism Spectrum Disorders and Cerebral Palsy) in Hong Kong for almost 20 years.
Colman is past president of the BEHSR group of the IADR and has served on numerous national, regional and international committees. He serves on the editorial board of Clinical Oral Implants Research and the Journal of Disability & Oral Health.